Low temperature extended area blackbodies
Low-Temperature Blackbodies with the Highest Precision
The air-cooled DCN1000N/H series and the fluid-cooled DCN1000W/L series are extended area blackbodies, with high thermal uniformity, stability and emissivity, for absolute temperatures ranging from –40°C to +150 °C.
They consist of an emissive head of various sizes whose temperature is accurately controlled via a 2U electronic unit through an ergonomic interface. The temperature of the high emissive surface is stabilized within 0.5mK at temperatures above and below ambient temperature.
Just as any other HGH blackbody, the DCN1000N/H and the DCN1000W/L series are provided with a radiometric certificate of calibration demonstrating the reliability of this IR reference source for two years.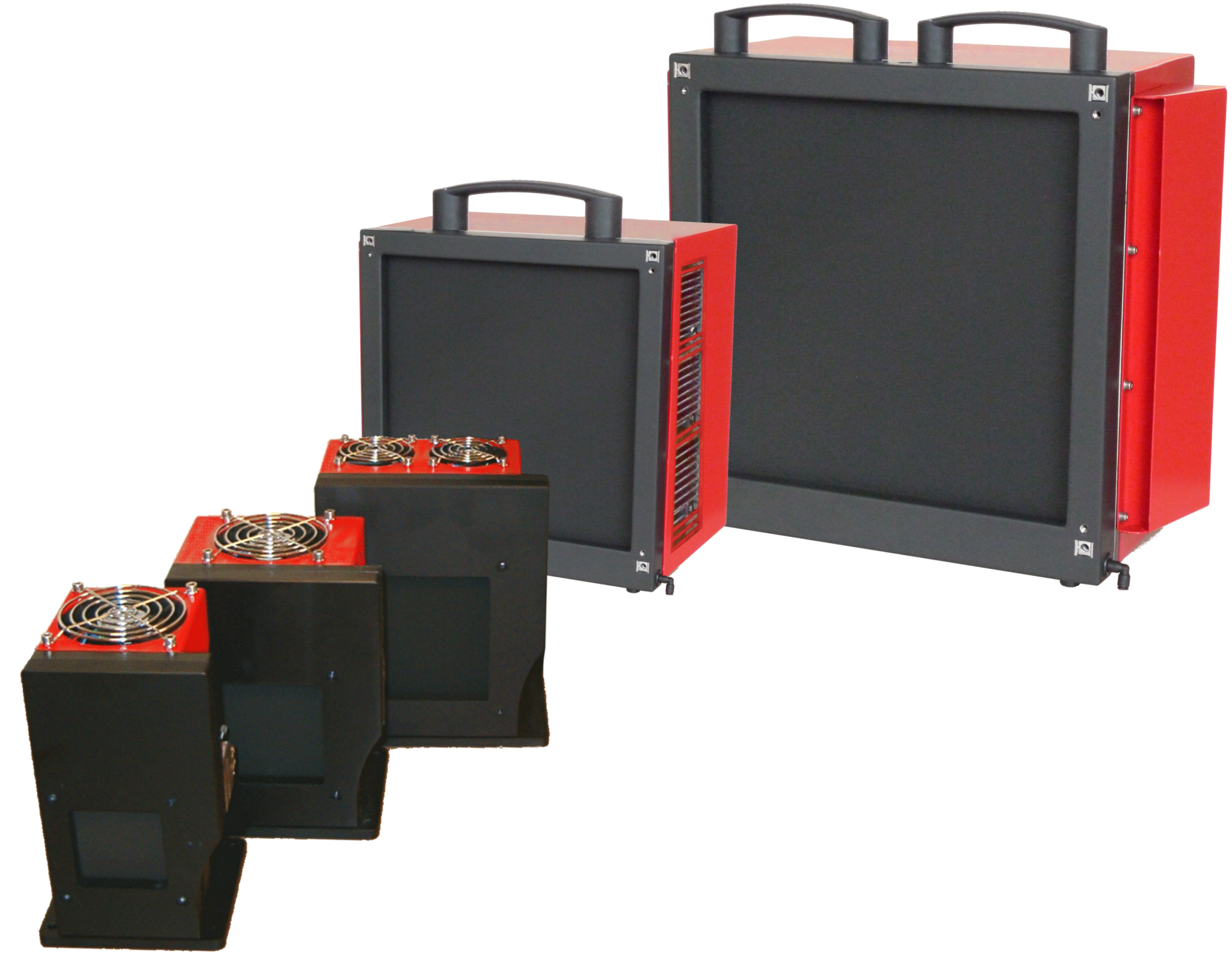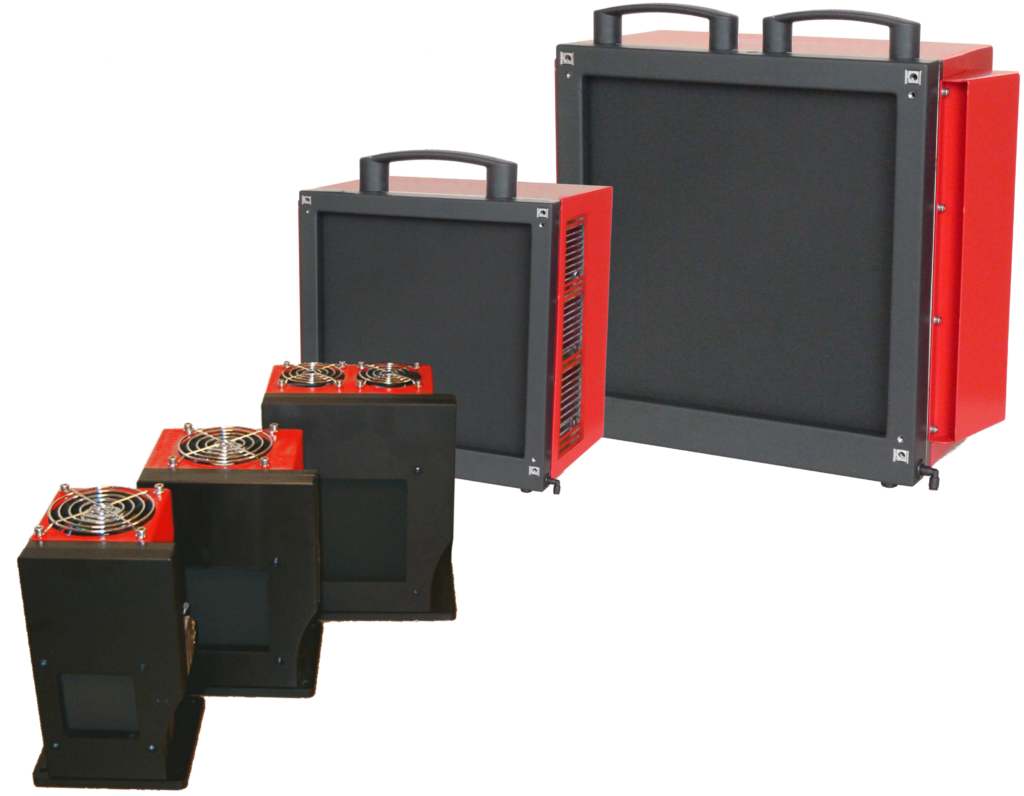 Absolute temperature range from –40°C to +150°C

Differential and absolute operation modes

Extended areas up to 300 mm x 300 mm
Extended areas up to 300 mm x 300 mm
Compact emissive head
Differential and absolute modes operation
Real time display of temperature data
Intuitive interface
The highest stability: < 0.5mK
Built-in test equipment (BITE)
High thermal uniformity and emissivity
Uniformity map provided with each Blackbody
Silent operation
LabVIEW drivers for all communication interfaces
Anti-condensation and frost system
Driven by Infratest – LT control software
Control through coloured touchscreen panel
Radiometric calibration over multiple bandwidths
Remote control via Ethernet link, RS232, IEEE488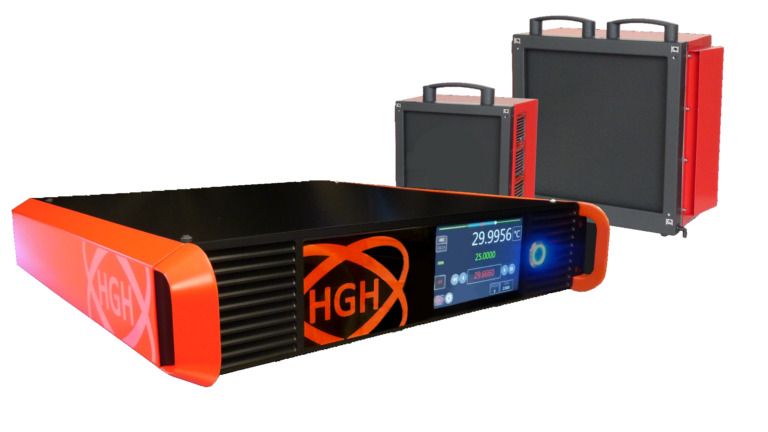 Wide Automated Range of Tests
Targets can be added, as well as the INFRATEST software, thanks to which a wide range of tests can be automated: NETD, temporal noise, fixed pattern noise, MTF, FoV, distortion, spatial resolution, MRTD, TOD, etc.
Integrated Tests with the LabVIEW Driver
HGH provides a full-featured LabVIEW driver for its family of blackbodies, compatible with LabVIEW 2019 or higher and for all available communication links Ethernet, RS232 and IEEE.
The supply includes all the required VIs directly available from the LabVIEW menu. These functions allow the operator to send a temperature setpoint, read the current temperature, check the stabilization status and many other functions.
The supply also includes an example program built with all the available VIs.
Thanks to this driver, all HGH blackbodies are fully controllable and can be integrated into complex test benches running automatic infrared characterization routines.