Introducing O-SPY™ OverWatch™ & SPYNEL-M Integration
HGH USA has partnered with Aries Defense to bring TAK (ATAK/CivTAK) and MCH integration to our SPYNEL 360° series with the O-SPY™ system.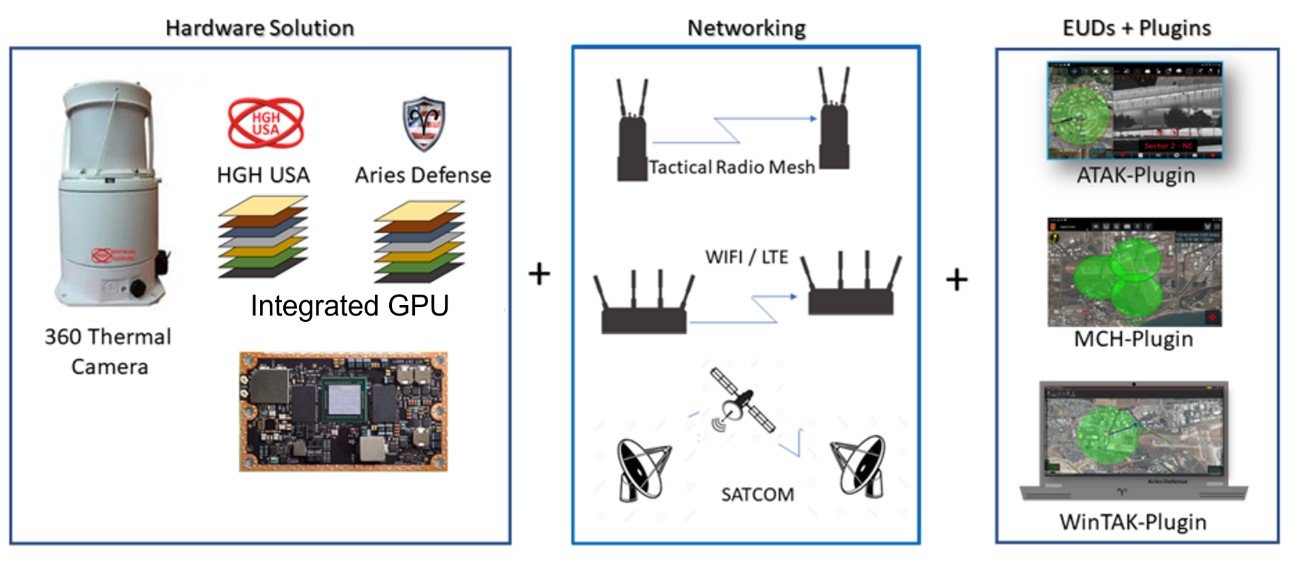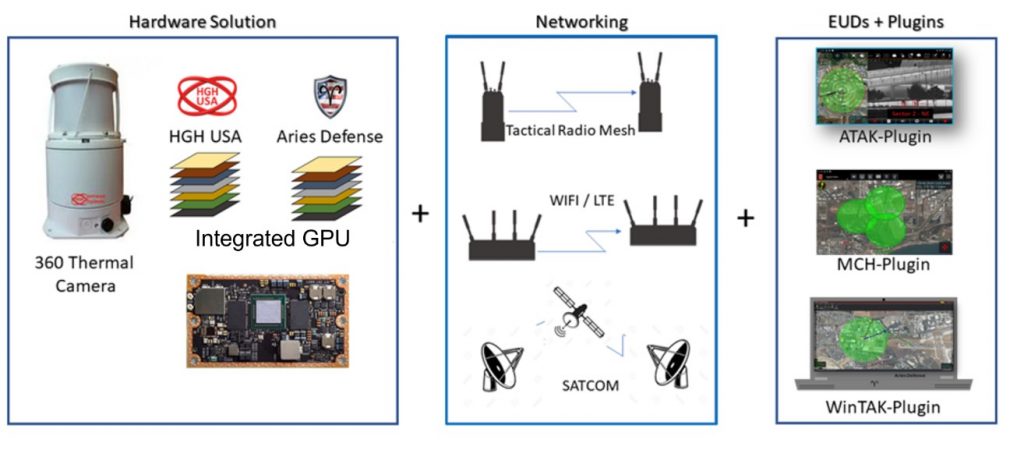 The OverWatch™ SPYNEL-M kit (O-SPY™) is comprised of a modified HGH Spynel-M600 Sensor leveraging Graphics Processors and Aries Defense's video libraries, a networking solution, and ATAK/MCH Plugins. The kit allows the user to deploy a passive thermal sensor in remote areas.  
The sensor will detect and track thermal signatures and alert users on tactical networks when detection occurs.  The system is integrated with The Programs Of Record to allow users to receive alerts and view/record video on their EUD or laptop computers.
ATAK / CivTAK Compatible
MCH Compatible
EMCON Compatible
Passive Sensor
Network Agnostic
Early Warning Threat Detection 
Situational Awareness, with PLI broadcast to tactical network
24-hour, remote surveillance
Tracks displayed in mapping applications as Lines of Bearing (LoB)

Full Detections provide Distance of Event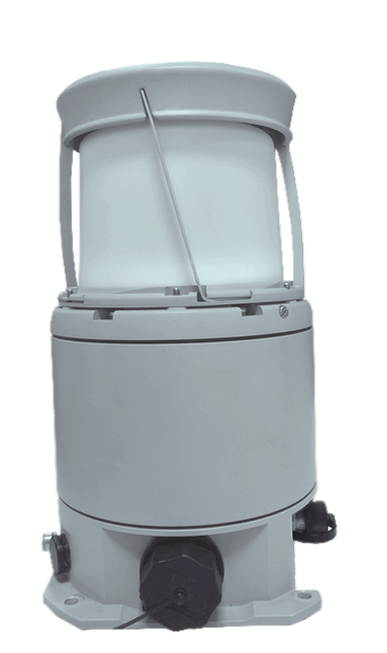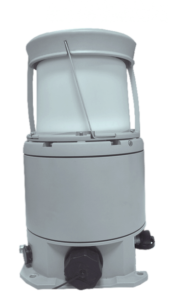 SPYNEL-M is a high-resolution thermal camera that captures a 360° image every two seconds, 24/7. It is rapidly deployable and completely passive.
APPLICATIONS:
► Perimeter Security
► Critical Infrastructure Protection
► Special Forces and FOB security
OverWatch™ is a forward deployable video surveillance platform used to gain close-in situational awareness for war-fighters while in combat operational theaters.
FEATURES:
► Live view of tactical edge win in fixed/concealed positions
► Automatic Network Routing 
► No configuration required
► Adaptable to any mission using TAK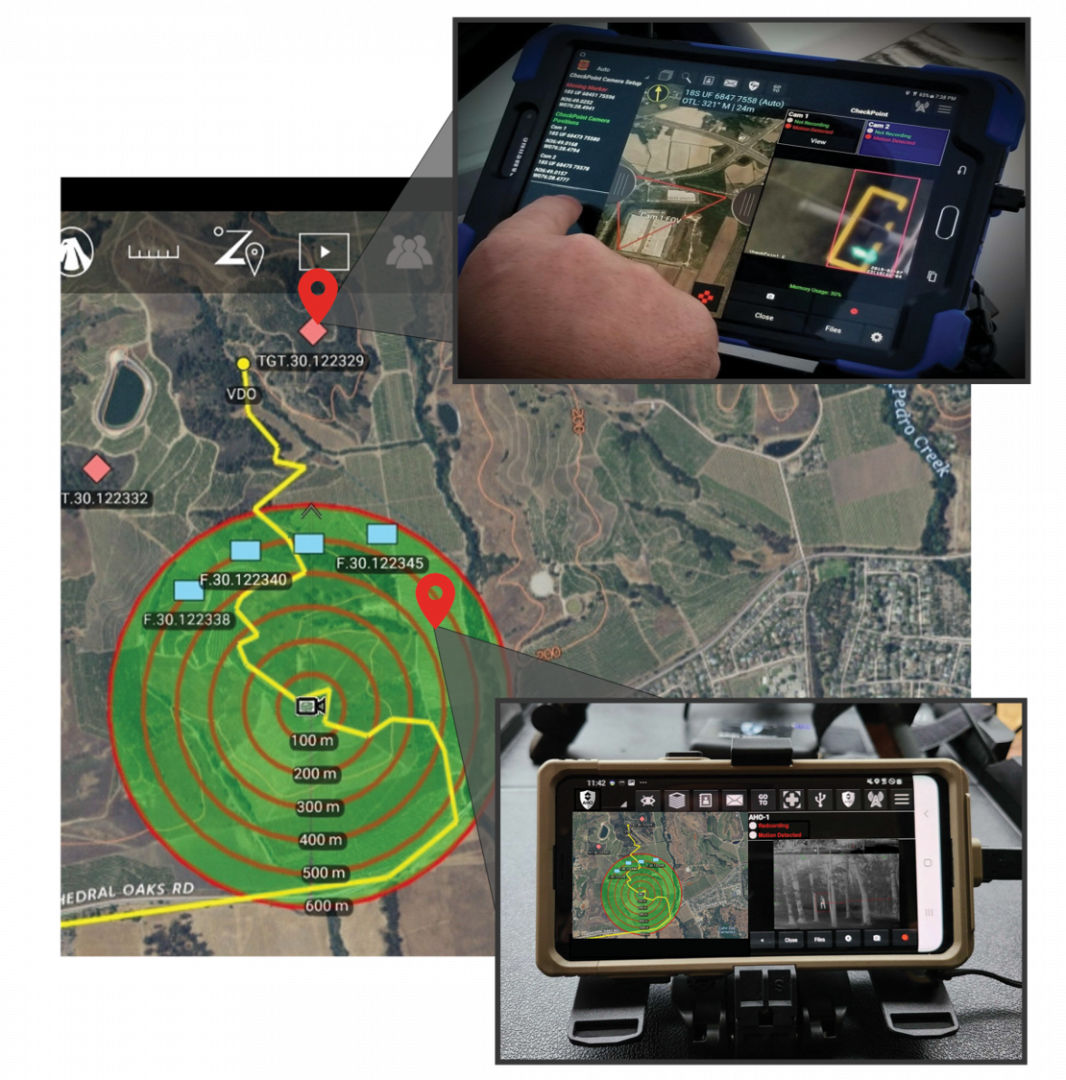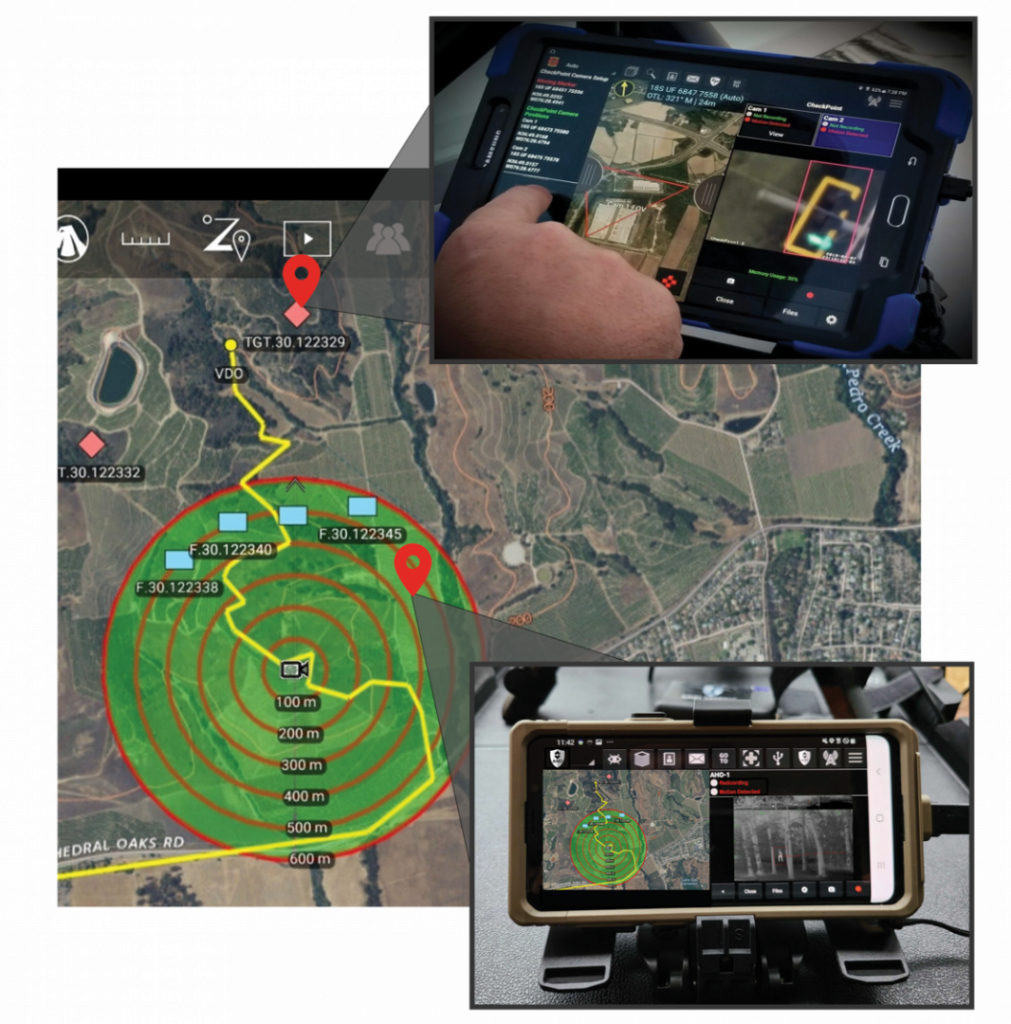 GET AN O-SPY™ DEMO! Visit HGH USA & Aries Defense at an upcoming trade show