HGH Group Introduces its Redesigned Website Reflecting Global Brand Harmonization as Electro Optical Industries Becomes HGH USA
Goleta, California May 11th 2021 – HGH, the worldwide expert in electro-optics, is pleased to announce today the launch of its brand-new, redesigned website at www.hgh-infrared-usa.com. Playing an integral role in the deployment of HGH's strategic global brand harmonization, this website is designed to reflect the new HGH brand identity and to showcase the company's product portfolio in the fields of wide area surveillance, test and measurement and industrial thermography.
At the dawn of its 40th anniversary, the HGH Group continues its brand unification throughout its worldwide entities. Electro Optical Industries, the California-based electro-optics experts acquired by the HGH Group in 2016, is now HGH USA. 
In addition to revealing a united international group sharing the same values and vision, the website is designed to offer the ultimate user-friendly experience with improved navigation and functionality. The enhanced design creates a streamlined customer journey that allows visitors to see and evaluate all key factors when purchasing an electro-optics system such as a blackbody, a wide area surveillance camera, or a thermographic camera, thus resulting in more informed decision making.
Fully responsive, visitors can navigate through multiple devices, allowing the user to read, watch and download fresh and engaging content such as case studies, webinar replays, or video presentations. It also places an emphasis on SEO to support worldwide visibility.
Mélanie Gaillet, Head of Marketing and Communications, commented "We are very excited to share our new website with our customers, partners and visitors who are looking for information about security, defense, sensor testing and heavy industry. This website better reflects HGH branding harmonization across the globe and all the services we have to offer. We believe the redesign will reinforce HGH's position as a thought leader in electro-optics industry. With the new design, and work on SEO, we expect an increase in website visitors and content consumption."
Stay up to date with HGH's latest news, tradeshows, webinars, product launches and service offerings at www.hgh-infrared-usa.com.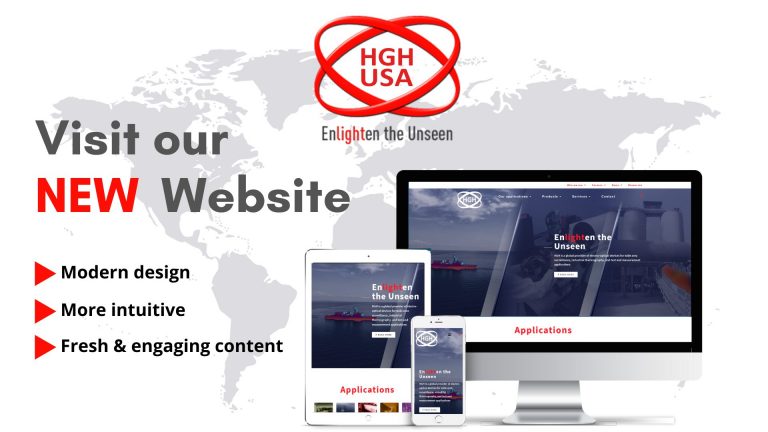 About HGH
HGH USA, formerly Electro Optical Industries, has been an expert in electro-optical and infrared technology since 1964. HGH designs, develops, assembles and sells electro-optics systems and software for security, defense, oil & gas, energy, and various industrial applications. The company has established itself as an international reference in terms of innovation in infrared technology through the development of multiple advanced sensors, systems, and proprietary software. HGH USA is headquartered in Goleta, CA, California's hub for infrared technology.